Mert Birinci Panter Kangal (Imp Poland) aka Max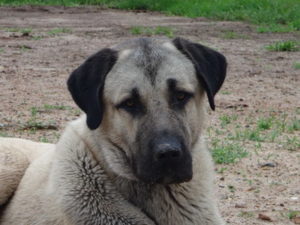 The photos below were taken early in 2017.
Max is finally in Australia!
From Polish snow to tropical Queensland.
Since arriving in Australia, Max has produced two very large litters with the pups in various occupations around Australia.  His daughter, Comarkaan Yatsi, won Best in Show at ASDCV 2017 Speciality Show.
More importantly I believe he saved my life in July 2016 when a man attempted to assault me at night at the farm.   So now he can do no wrong!
For the full story of my visit to Poland to see Max and for photos of his relatives, check out Poland 2014 under Doggy Travels!
All thanks to his breeders, Darek and Ewa Kostanowicz, well known collectors, breeders, exhibitors and importers of top German and Turkish Kangal dogs, who were kind enough to agree to the immense amount of paperwork, time and testing required to bring a dog into Australia as well as caring for Max for nearly one year.
Details of their dogs and breeding plans can be found here:
http://www.kangal.com.pl/ and here  http://www.anatolian.pl/
Max's litter siblings have gone all over the world and his brother, Suts, in the UK has just won at the most prestigous dog show in the world, Crufts, at the very young age of 11 months.   Suts has been registered as a Kangal on UK registry.
http://www.in-cumbria.com/big-playful-pup-wows-the-judges-at-crufts-1.1122647#
Max's father is Panter Cobra (HD-A) Champion of Champions 2014, Champion of Poland, Winner of Poland.   Panter Cobra is considered by many to be the best living example of the famed German Panter lines.
(all the ancestry photos on this page are courtesy of Darek and Ewa Kostanowicz)
Max's mother is Karakiz Onur's Kanli, fully imported from well the renowned kennels of Onur Kanli in Turkey: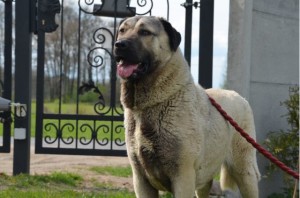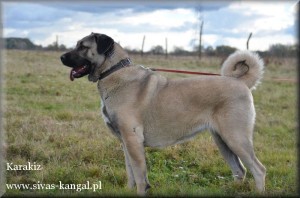 Her parents in Turkey at Onurs